Hypnosis Unleashed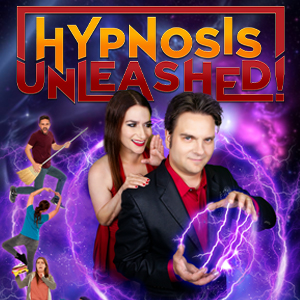 2 Time Best of Vegas Winner
"As racy as it is charming!" ~ Las Vegas Magazine
Dubbed the "Rock Star of Hypnosis" due to his fast-paced energy, Kevin is one of the highest rated performers in Las Vegas.

"Kevin is a superstar." Said Dicky Barrett of Jimmy Kimmel Live and the Mighty Mighty BossTones.

Kevin infuses his fast paced hypnosis with stand-up comedy, razor sharp wit and genuine compassion. Kevin's volunteers never feel uncomfortable or embarrassed; instead he makes them feel like stars. Get hypnotized or watch your friends become stars with this mind-bending Las Vegas show.

Recommended Age: 18+ (adult language).